"Save the Rosebud" is a growing group focused on protection of the Rosebud River Valley for future generations. We are opposed to a proposed racetrack in the middle of a quiet agricultural community on the banks of the Rosebud River east of the hamlet of Rosebud. We welcome people from far and wide to become part of the group and help in our cause.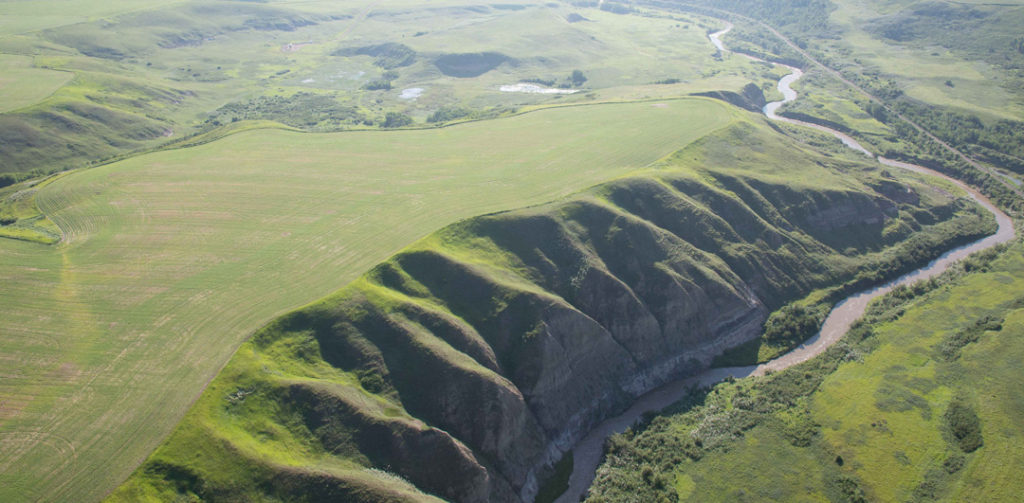 A view east over the wetlands of the proposed Badlands Motorsports Resort. Imagine this covered in pavement and buildings! The Rosebud Community has overwhelmingly stepped up to protect the River Valley!!
The Problem
Badlands Recreational Development Corporation has proposed to build Badlands Motorsports Resort, a racetrack facility containing two  courses with extensive infrastructure in a remote and environmentally significant area in the Rosebud River watershed near Drumheller, Alberta. Intact grasslands habitats are limited in Canada and it is important that remaining areas are protected. Steep badland slopes, forested coulees, and riparian areas abound in the valley and offer valuable habitat to numerous species at risk. These remaining natural areas in a cultivated landscape are limited in number and warrant immediate protection. Every loss is cumulative.